This former kit-plane manufacturer is now seeking Type Certification for its products using AeroSynergy procedures.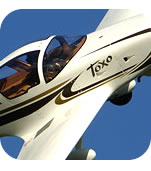 This designer of modifications to aircraft found AeroSynergy procedures to be the quickest and best route to EASA Design Organisation Approval.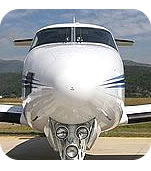 Aerosynergy has provided MSG-3 SSI analysis for helicopter transmissions and rotor systems.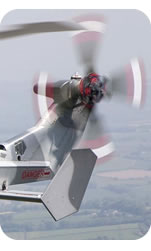 EASA Part 21 Certification Training Courses
AeroSynergy can deliver training for organisations seeking EASA, UK CAA and Military approvals and in other airworthiness and certification topics. Follow the links below. If you do not see precisely what you want, contact AeroSynergy and we will be happy to quote for a bespoke course.
EASA and UK CAA Part 21 Approvals Training
UK and European Military Regulations
Airworthiness Certification Codes
Specialist Airworthiness and Certification Topics
AeroSynergy is licensed by EASA to hold examinations for EASA E-Exams

These are currently offered for the Part 21 DOA and POA specialised courses.

Links to training information publications:
EASA and UK CAA Part 21 Approvals Training
Part 21 Design Organization Approval
Training for Compliance Verification Engineers (CVEs)
Part 21 Production Organization Approval
Military Regulations Training
MAA Regulatory Articles Overview
RA 1000 to RA5000 series training
EMAR 21 DOA and POA Course
Military Certification- EMAC and Def Stan 00-970
Airworthiness Certification Code Training
Overview courses of:
CS23 Normal, Utility and aerobatic aeroplanes
CS25 Large aeroplanes
CS27 Small rotorcraft
CS29 Large rotorcraft
CS-VLR Very Light Rotorcraft
Specialist Airworthiness and Certification Topics
Critical Parts- design and production controls
Cabin Safety
MSG-3 –Structurally Significant Items analysis
Rotorcraft transmissions
Electrical Wiring Interconnection System (EWIS)
Flammability Testing (for CS25)
Remotely Piloted Air Systems (RPAS)